Experience Management
Measuring customer experiences to drive improvements in the services and products we provide.
The Experience Management (XM) team support our partners in developing and delivering best practices in measuring and improving experiences. XM takes data by listening to what people say, how they feel and what they did and uses it to inform action across the organisation.
With our experience working across government, we specifically focus on how we can make it easier for the people of NSW to deal with government by driving improvements in the services and products we provide.
Major features
Deploying and engaging citizens across any channel
Delivering advanced machine learning text and conversational analytics
Measuring employee (EX) and citizen (CX) together
Combining operational data with experience data to prioritise planning and actions
Creating workflows for stakeholders to act on feedback
Partnering with Qualtrics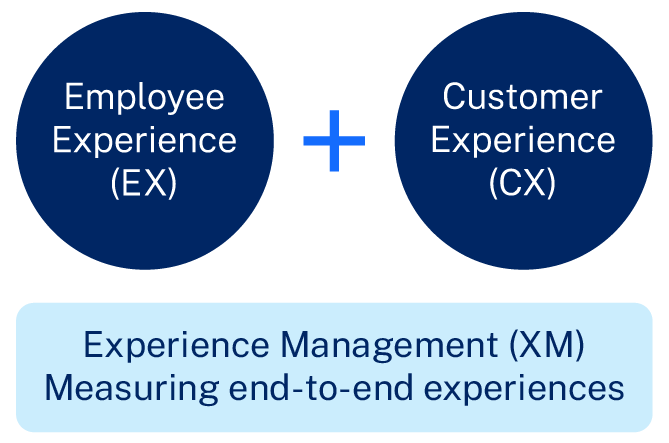 We engage our audiences across multiple channels including through natural language, surveys, digital/web intercepts, online reviews, QR codes and frontline feedback.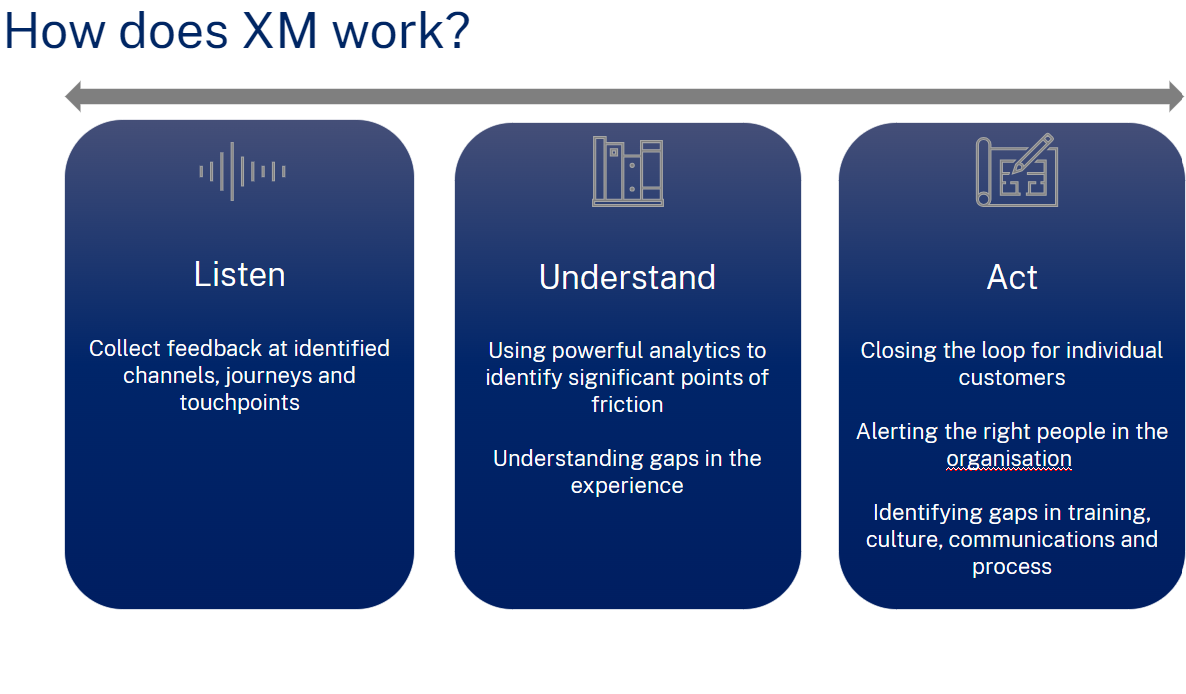 This empowers us and our partners to gain greater insights and knowledge about experiences. Where these interactions are designed from empathic understanding to actual, lived experiences of our customers across diverse contexts, needs and challenges.
Whole-of-government (WofG) approach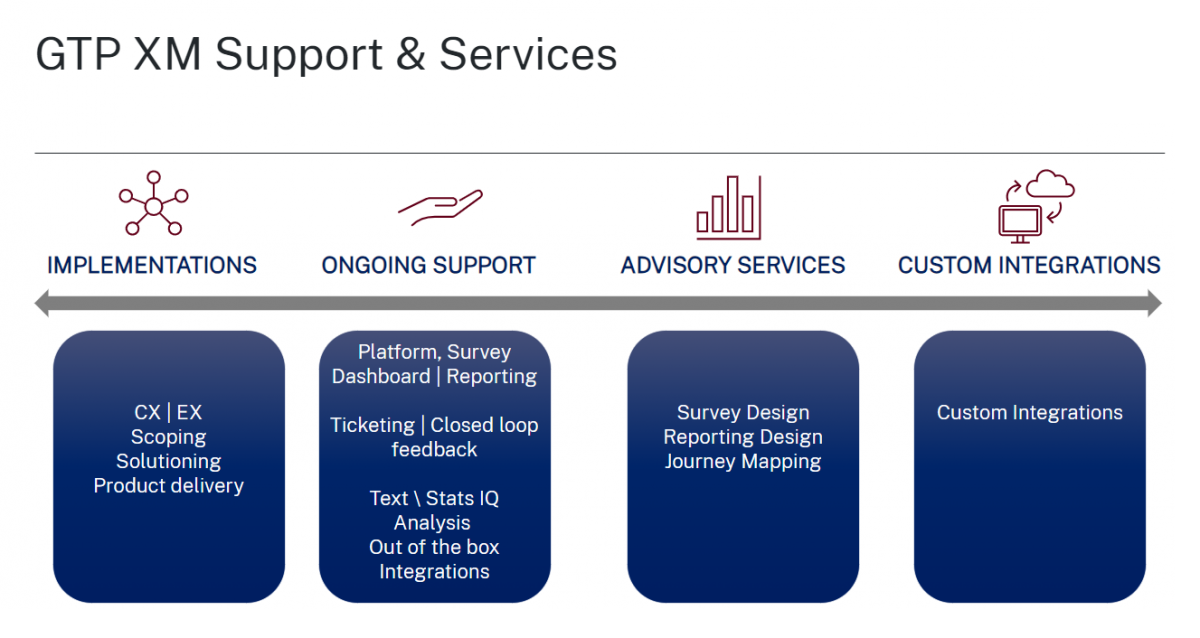 Supported Channels
| | |
| --- | --- |
| QR codes | Social |
| Website | Contact Centre |
| Email | Experience Management (XM) |
| Service Centre | Mobile Apps |
Experience Management Community of Excellence (XMCoE)
The purpose of the XMCoE is to act as the hub across the department, where agencies/units share resources, information, best practices and support to ensure all users are working together to achieve a common goal in driving and delivering the XM strategy in accordance with the DCS XM vision.
XMCoE is based on a federated model, which allows individual agencies and/or business unit the autonomy to create and manage their own XM program(s) in accordance with best practice. Other benefits include:
Delivering on the XM strategy

Supports XM governance structure

Training and support

Shared resource for all government departments to understand, build and sustain XM approaches to their work

Forum for use cases, demos and showcasing implemented projects supporting CX/EX programs on the platform

Onboarded agency/business unit assigns a Division Administrator to support end-users in accessing XM technology, as well as creating, implementing and managing programs according to best practices

Consistent best practices on survey/forms and dashboard/reporting design

Connects experience programs across agencies/units

Develops XM culture

Privacy and Security best practices and shared documentation for all agencies/units

Process improvement
Employee Experience (EX)
We also have solutions for measuring the employee experience (EX). A solution that takes the customer experience alongside the employee experience to deliver an end-to-end experience.
This has a fourfold benefit across the organisation, the workplace, and the individual:
Talent Attraction, Engagement and Retention
Capability and Leadership
Transformation and Technology Experiences
Operational Efficiency and Excellence