Customer sentiment check
Sentiment check is a whole of government widget used to capture real-time customer sentiment for digital products or services.
Overview
Sentiment check uses one click to capture customer feedback and comments are optional. Customers can express positive feedback by selecting the thumbs up icon or negative feedback through clicking the thumbs down.
Customer sentiment check should be implemented on high volume services, at the end of a process and on important content.
The data is shared in real-time with all stakeholders - the executive team, the project team, the BAU support team and the minister's office – through DOMO dashboards.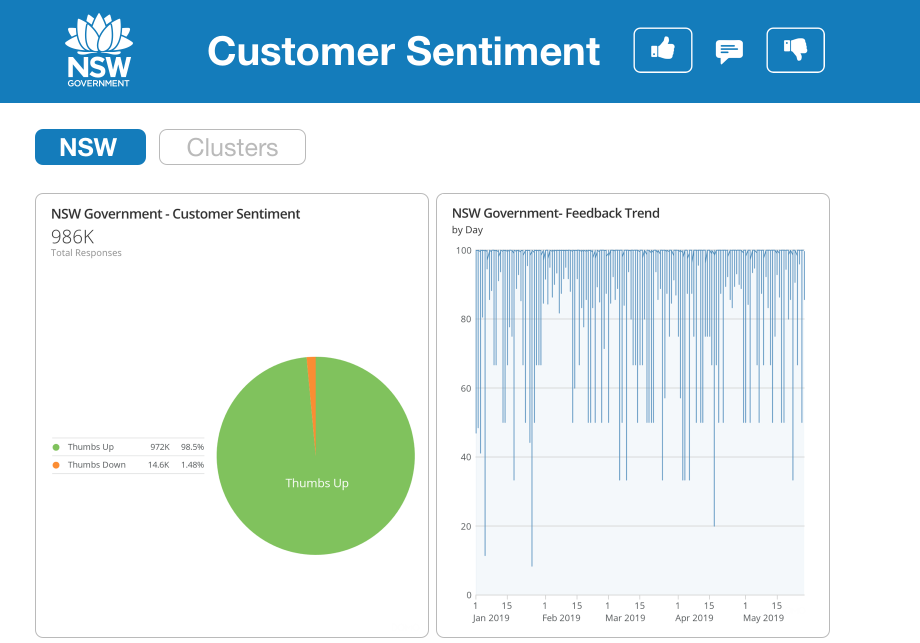 Features
The customer sentiment check has flexibility in its placement on different platforms, including web pages (asp.net, react JS, unify platform), Salesforce form, iOS and Android apps. It currently has several implementations, tool is intuitive enough for the customer and placed where we can capture maximum feedback.
The tool is customisable. Colour and fonts on can be configured to align with the host page. Questions can also be customised based on what customer feedback needs to be captured on the pustular website, page or service.
Customers can provide positive sentiment without leaving a comment. However, negative sentiment is provided, customers are required to provide comments. This is industry standard with quick sentiment tools.
The tool does not provide the user with any notification or reply to their feedback. But this feedback is used to do customer sentiment analysis, pushed though AI, machine learning program and then used for product improvement as in the case of FuelCheck.
The feedback captured via sentiment check is shared in real-time via a DOMO dashboard.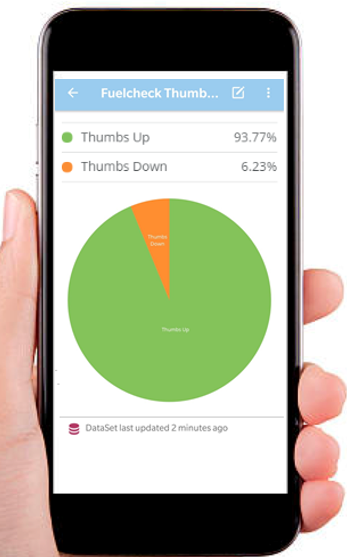 Use Cases
Sentiment check is most effectively used for services and transactions that have a high volume and a two-way conversation between customer and NSW Government is not necessary.
Sentiment check is part of all major programs rolled out by Service NSW in the last two years. For example, FuelCheck, Digital Driver Licence, Cost of Living, CTP Refunds, Green Slip Price Check, Toll Relief, Energy Switch, Firearms, Active Kids, Creative Kids, Home Building Compensation Check, Working with Children Check and Easy to do Business program.
Is customer sentiment check right for your product or service?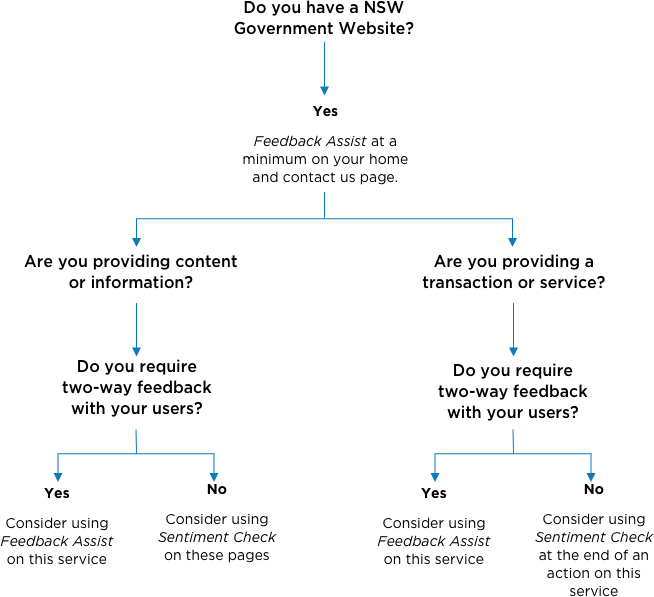 Access
OneGov will provide you with the code for the widget to be deployed.
To request access please email support@onegov.nsw.gov.au answering to the following questions.
Name of the application/transaction/website where the widget will be placed.
Purpose of the application/transaction/website where the widget will be placed.
Audience - who you believe will provide feedback, for example, NSW public, internal govt or private
Domain name for all environments
Need more information?
OneGov
Government Technology Platform
Department of Finance Services and Innovation
Email: support@onegov.nsw.gov.au