Digital solutions to Saving our Species
10 Aug 2022
The NSW Government has established itself as a national leader in threatened species conservation by committing $175 million to the program from 2016 - 2026, making the Saving our Species program a government flagship for ensuring Australian animals aren't put at risk of extinction.
We spoke to Gavin Seymour from the Department of Planning, Industry and Environment about the Saving our Species project that received $3 million from the Digital Restart Fund.
Tell us about Saving our Species in a lift pitch. Think Mckell reception to Level 24...
Saving our Species is one of the biggest conservation commitments ever undertaken in NSW. It involves threatened species experts from across the Department of Planning, Industry and Environment, as well as national parks, volunteers, scientists, businesses, community groups and the NSW Government. We work together to secure the future of our threatened plants and animals, to prevent extinctions and restore their numbers.
Part of our work under the Biodiversity Conservation Act requires us to provide a framework for prioritising action in NSW for maximising the numbers of threatened species secured in the wild. It is the effectiveness of this prioritisation and translation to on-ground conservation that helps Saving our Species stand apart.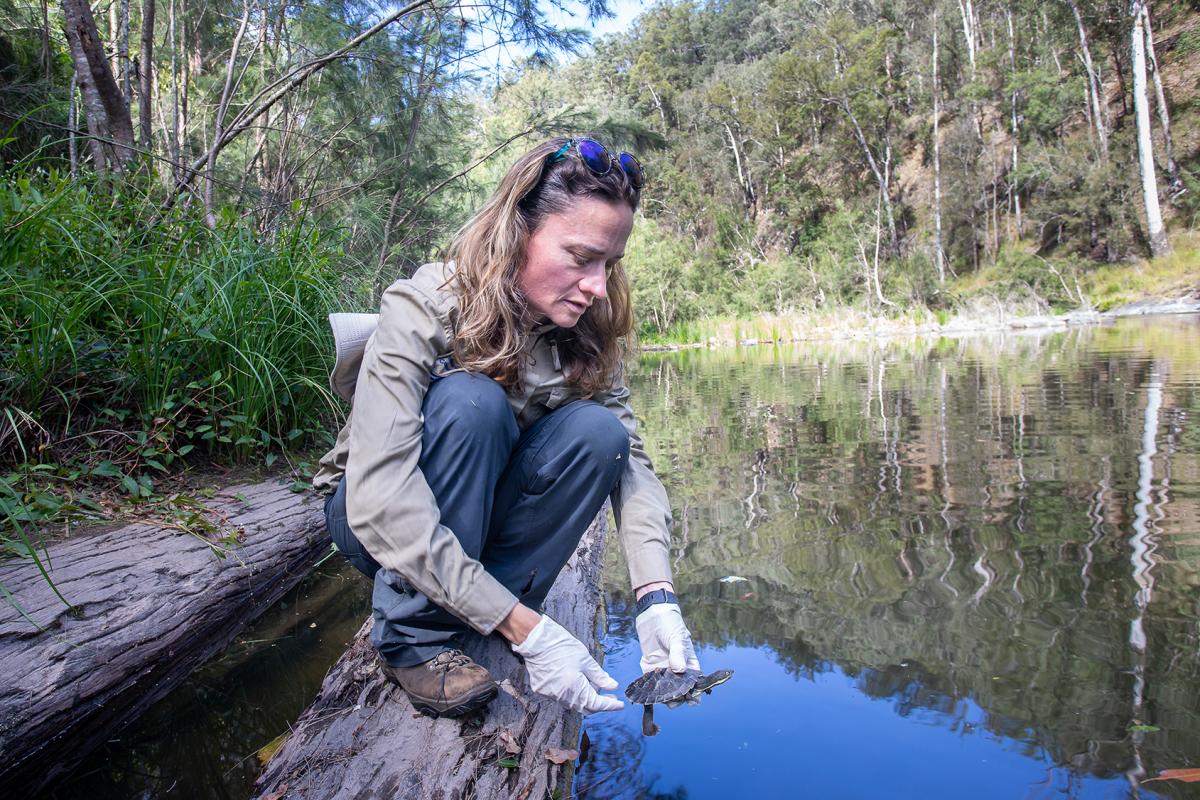 Q. What does this work mean for NSW customers?
The Digital Restart Fund (DRF) project roadmap includes ways to improve how the public can access information on what is being done to conserve threatened plants and animals and how this work is progressing.
The DRF funding will improve our digital interface with customers and help modernise the look and feel of our systems with improved website and database accessibility and established interoperability.
Ultimately, the project will also increase the efficiency of the program, allowing us to meet NSW customers' expectations of protecting our native wildlife.
Q. Can you tell us a little about how the funding will be used to set up for successful digital impact?
The DRF funding will help to transform the way we capture and share information; allowing us to receive data and information on plants, animals, and ecological communities from all over the state. Traditionally, we've used seven different systems in different formats and platforms, something we're looking to bring together into one effective system so that all information is entered once and can be used many times.
Save our Species have pioneered a four-step approach to decrease the number of threatened species and ecological communities in NSW. They have achieved this by:
Scaling up conservation planning, using a streamed approach to deliver strategies for many species
Design projects that are fit for purpose and deliver clear outcomes
Evaluate the cost effectiveness (or return on investment) for each strategy
Use best practice prioritisation techniques to invest benefiting the greatest number of species.
Q. Can you tell us a bit about how you came up with this approach and who benefits from it?
NSW has 1000 plants, animals and ecological communities at risk of extinction. We're working to secure as many of those as possible, using finite available resources - so we must prioritise and adopt an approach based on cost effectiveness.
Research undertaken by Professor Hugh Possingham (University of Queensland) around 2013 helped us to establish a prioritisation model and algorithm that allows us to optimise threatened species actions with finite resources.
This approach is considered world leading practice and means we can continually improve and tweak for the most effective outcomes for threatened species. A lot of our work is now looking at complementary actions; one action that benefits multiple threatened species based on sophisticated data analysis. We're currently working with the CSIRO to maximise how we do this which is very exciting.
Q. Is there anything else you'd like to tell us about the initiative?
One key strength of the Save our Species program is how much resource we divert into on-ground conservation. The DRF project has allowed us to streamline people's time by linking systems together and creating a better overall digital experience - crucial to getting someone on the ground, doing more work to protect threatened species, which is everything to us.
Q. Where can we learn more about the project and keep updated?
As the project progresses, we will develop and update a project page on Save our Species website so please check it out! We also encourage you to sign up to the Saving our Species newsletter, which provides updates on our program every month.