Digital Identity and Verifiable Credentials Consultation
7 Feb 2022
Digital Identity and Verifiable Credentials Program Team
The NSW Government wants to make it easier for you to do everyday tasks like opening a bank account, buying a phone, starting a new job, proving your age, or enrolling to study by improving customers' experience of using their digital identity and credentials.
In order to do this, we need to understand what you think and how you feel about it. We want to better understand what is important to you and what isn't.
Last year we launched the Digital Identity - Have your Say Consultation, asking for your ideas and feedback to help shape the best digital identity and credential services for you.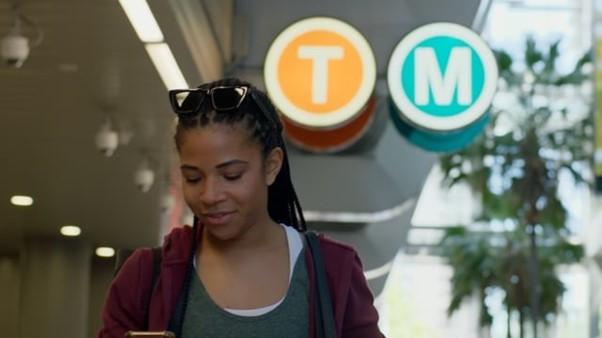 What have we heard so far?
Clear themes are emerging in the survey feedback, such as when you think about using and sharing your identity digitally, consent, control, and confidence are ranked as being most important.
The feedback makes it clear that customers need and want choice about when and how to use (or not use) digital identity and credentials. The NSW Government is committed to providing this choice and will ensure that alternate service delivery channels, such as face-to-face and phone, are available for those customers who choose not to use digital identity and credentials.
Concern for people who do not have mobile devices, or who cannot access or use digital services is another clear theme that has emerged. We are committed to designing the digital services to be as inclusive and accessible as possible, while ensuring alternate delivery channels are available. We are also exploring ways to deliver digital identity and credential services offline for those who cannot access or use digital services.
What are some of the ideas you shared with us?
While some of you prefer to access NSW Government services through visiting or calling the Service NSW Centre, others have asked for more licences and everyday credentials to be available digitally for use anytime anywhere (as an example - NSW Photo Card, First Aid Certificate and many more). Many people have shared wonderful ideas, suggestions, and feedback with us. For instance, some of you would like to see more collaboration and integration with Federal Government services such as linking a Medicare card to your Service NSW Account. Our initial conversations with the Federal Government regarding such integrations have been very positive. We understand that convenience and saving time matters.
Security and privacy are also of utmost importance to our customers. Some customers expressed concern about how these will be managed. Cybersecurity is a critical priority for this program. A comprehensive security framework will be applied across all services to ensure compliance with NSW and international security standards. We are also working with Cyber Security NSW and the recently established ID Support NSW as part of this whole-of-Government initiative.
We will enable customers to save their encrypted credentials in their Service NSW App installed on their personal device. This will ensure customers have control over their data. Some customers also stated that they don't want to over share their information when using plastic credentials (example date of birth of birth or address) when it isn't required.
The digital environment we are developing will allow additional protection for personal information, enabling the user to share only the relevant details of their identity or credential required to consume a service, as opposed to a physical document where the entire details are made visible.
Our commitment to you
Digital identity and credentials services are being developed to best-practice security and privacy standards. The services will be based on customer consent, with strong privacy principles, and must have the customer's explicit permission to opt-in.
Customers will always have a choice. It is our commitment that customers will be in full control when sharing their personal information with NSW Government. Alternate service delivery channels will also be available for customers. Customers will still have the options of visiting service.nsw.gov.au, calling a member of Service NSW Team on 13 77 88 or visiting a Service Centre in person.
We will allow customers to save their encrypted credentials in their Service NSW App installed on their personal device. Credential data saved by a customer will not be saved centrally accessible by NSW Government.
Individuals will have the ability to exercise greater control over sharing of personal details, greater protection against identity fraud and theft associated with physical documents and enhanced privacy protection against 'over sharing' details on a credential that might not be needed for a particular transaction.
Your ideas and feedback matter
We are taking all your feedback into consideration as we prioritise, design, and explore different digital identity and verifiable credential services.
And the understanding we have gained so far is only the beginning.
If you haven't already joined the conversation, please do so by visiting Digital Identity - Have your Say Consultation Page to ask a question, complete the survey or submit an idea.