Customer Payments Platform
The safe, secure and compliant payment solution designed for today's citizens and government agencies.
Customer Payments Platform (CPP) is a whole of government payment platform delivering a seamless, end-to-end payments experience across government and supporting a range of payment methods.
CPP is a State Digital Asset. Over 30 agencies use the platform with more than 10 million transactions and over $6 billion in payments in 2021/2022. 
Outcomes and Benefits
Provides customers with a seamless, secure payment experience across all NSW Government agencies
Eliminates the need for agencies to connect to multiple payment providers with the flexibility to roll out new payment methods quickly 
CPP provides agencies with full transactional level reconciliation across multiple channels through a single platform whilst supporting the reduction of payment related costs.
Multiple payment options with surcharging capability e.g., VISA, MasterCard, Amex, UnionPay, Diners, eftpos, PayPal, BPAY, NPP and Direct Entry
Integrates with other platforms such as Virtual Contact Centre
CPP is PCI-DSS compliant
How does a transaction on the Customer Payment Platform work?
CPP is a robust, reusable payments capability that creates a more consistent customer experience and reduces costs. It is an abstraction layer between agency transaction systems and banks which allows straight through processing.
CPP capabilities
Citizens and Businesses
Agencies

Payment options​

Recurring payments​

Security

One-off Payments collection​

Recurring Payments​

Cost recovery​

Security & Compliance​

Settlement​

Backoffice support
Payment Methods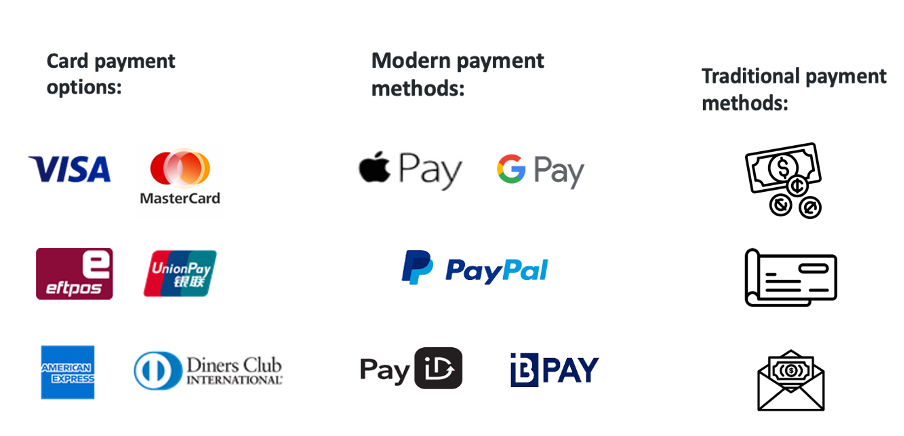 Payments Compliance and Security
PCI-DSS
ISO-27001
Surcharging Compliance with ACCC regulation