Smart Places Acceleration Program
The $45 million Smart Places Acceleration Program has enabled the NSW Government to partner with councils and place-owners, such as government agencies, owners, councils, or regional organisations, to accelerate the adoption of smart technologies and capabilities. The use of smart technologies and information aims to improve the social, economic, and environmental outcomes for people and places. Whether it's reducing crime or improving health and wellbeing, this program is about strengthening communities and making life easier.
Twenty-four projects have progressed in the last 12 months tackling challenges such as air quality, water usage, road maintenance, recycled water irrigation, mobile coverage and managing kerbside open space. Each of these projects aim to test how we can make incremental changes to simple activities like watering the garden and fixing potholes by introducing smart technology such as monitoring sensors or Artificial Technology cameras to make life easier, safer and more resilient.
The majority of projects funded are at the lower end of the scale. Over 50% of the projects under the Program have received $1.5 million or less. The overall impacts of the program are ongoing however, progress to date provides an indication of the impacts the Program stands to deliver. These are illustrated in the numerical analyses below.
Quantity of Funding Provided to Projects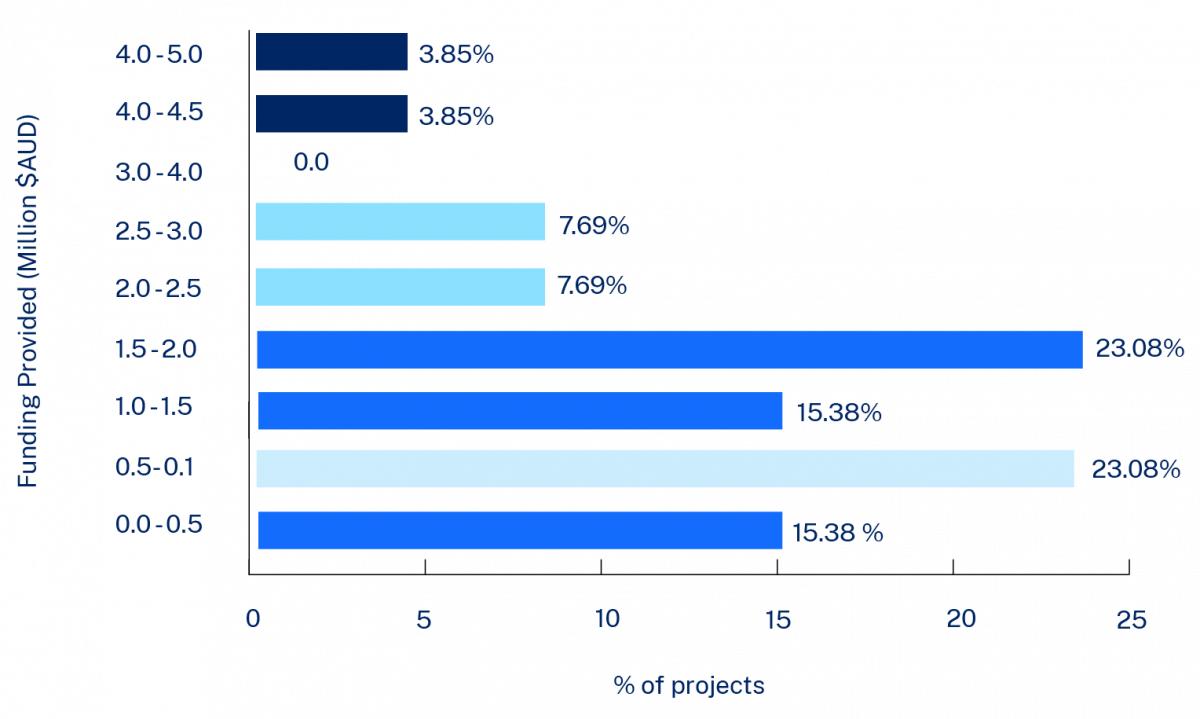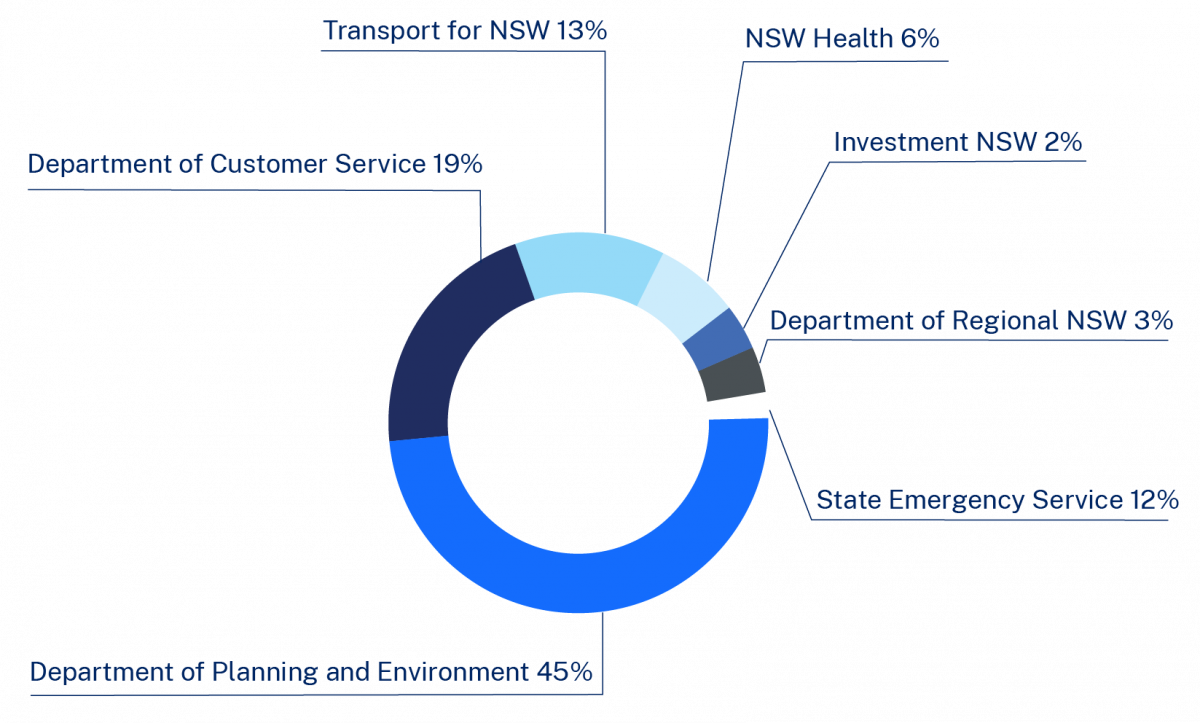 Most projects are in the early stages of implementation, therefore the impacts and benefits delivered to our customers and communities will be a key focus for the program in 2022/23.
These projects are underpinned by six strategic outcomes of the NSW Smart Places Strategy to ensure they are meeting the needs of NSW communities and delivering value. These outcomes cover Skills, Jobs, and Development; Safety and Security; Environmental Quality; Equity, Accessibility and Inclusion; Health and Well-being; and Collaboration and Connection.
The Smart Places Acceleration Program is supported by the Smart Places Advisory Council, a diverse group comprising industry, research and academia, and local government. The Council provides strategic guidance and implementation advice to drive innovative program design, delivery and benefits realisation.
The Program has also been designed to meet the NSW Government priorities, including the Premier's Priorities, in particular: A Strong Economy, and Well-Connected Communities with Quality Local Environments.