How might we….design a new and exciting Digital Restart Fund pipeline product?
6 Oct 2020
The NSW Government is investing a massive $1.6 billion into the Digital Restart Fund (DRF). This is the largest ever funding commitment for ICT and digital initiatives by any government in Australia. The new funding stimulus will ensure New South Wales remains the digital capital of the southern hemisphere. It will drive economic growth, create new jobs, invigorate digital projects, and thereby improve the lives of the citizens of NSW. The Digital Restart Fund will fund digital initiatives across four categories: life journeys/life events, state digital assets, legacy modernisation and enabling capabilities.
Read more about Funding Digital Transformation.
But...what is a Digital Restart Fund pipeline?
The Digital Restart Fund Pipeline will provide a future oriented view of all ICT and digital initiatives seeking funding across the sector via this fund. The pipeline will be a digital self-serviced product which will act as the front door for all investments. This new product will be used by different clusters and agencies across NSW Government.
How are we designing the digital product?
We have always been a strong advocate of using agile methods and multidisciplinary product teams within NSW Government. We are running the DRF Pipeline through human centred design methodologies and tapping into new ways of working. We're thrilled to have completed our discovery phase and have designed a functioning alpha. User feedback is crucial to the success of this product. We are consistently testing with stakeholders and product users and iterating along the way. This will ensure the product offers the best possible user experience.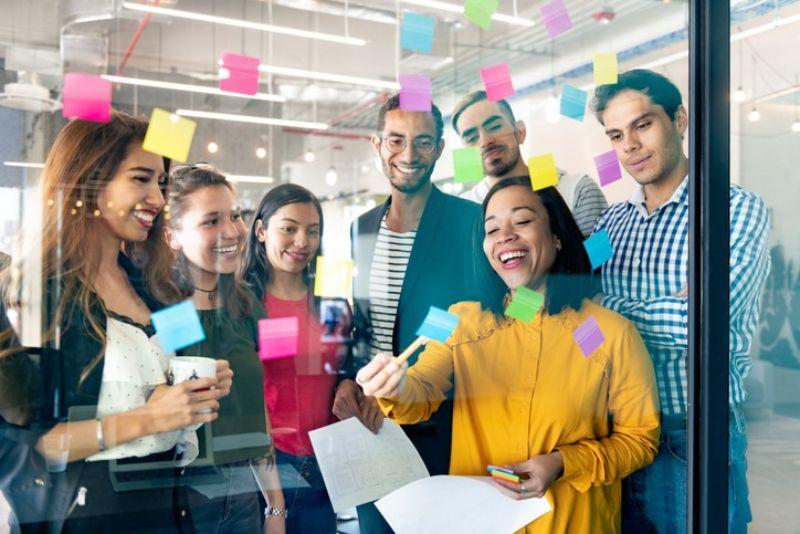 Keeping Customer at the Centre
It is pivotal to ensure that users and different stakeholders have a voice while designing any digital product. We are working with a diverse range of subject matter experts and stakeholders from across NSW Government to design the pipeline. Such teams are multi-skilled and work across a wide range of disciplines from enterprise architecture, human centred design, customer experience and policy making.
The whole team is committed to collaboration and are deeply invested in making this product the best it can be. Working this way ensures each team member gets exposure to other disciplines and therefore uplifts capabilities of the entire team.
There are many benefits of having multidisciplinary teams to design a digital service, including:
Uses human centred design by designing and testing with users
Provides an ideal user experience
Is underpinned by extensive user research and reflects what the users most desire
As always, we'd love to hear your feedback
We are thankful and would like to acknowledge the contributions of different NSW Government departments, subject matter experts, users, and advice from a wide range of stakeholders. All of this has been central in designing this game changing product.
We are always open for feedback and are genuinely interested to hear your thoughts on how to make this a huge success. Get in touch with us via Digital.Restart.Fund@customerservice.nsw.gov.au.