Put customer at the centre
Our long-term goals
Imagine a government that anticipates your needs and delivers transparent, inclusive, easy to use services, accessible from anywhere. We believe that by accelerating an integrated digital landscape, we have a chance to become the world's most customer centric government by 2023.
Putting customers at the centre of everything we do is about creating services that are trusted, easier and more effective. Our future is one where:
we provide personalised customer care to citizens and businesses particularly during times of hardship
all government services are accessible and inclusive for everyone, whatever age, ability or personal circumstance
customers only need to tell us once, or consent to us proactively anticipating their needs, creating frictionless services
customers have a simple way to see and control all their data that government has, and get support from government on identity theft
we are a resilient cyber safe government, protecting our customer information as cyber-attacks increase.
We are transitioning from a customer experience with government, to a customer's experience in a digital society Damon Rees, CEO Service NSW
Building towards our future
Services designed based on customer needs
Our life journeys program is ensuring we are prioritising and designing services based on customer experiences, not government silos.
A central place for government information
Government information and data is consolidated via nsw.gov.au, which receives over 6.6 million visits per month, is easy to navigate and read becoming the main government information platform.
Support with cost of living, grants and rebates
We will continue to make it easy for our citizens and businesses to get help when they need it by refining Service NSW cost of living, grants and rebates services. This means building an integrated customer care model by using consistent connected digital channels, products and data sets.
Tell government once
The Government Made Easy Program gives customers the choice to reuse their data so they don't need to repeat information about themselves or their circumstances over and over. So far, we've delivered 46 service improvements — well ahead of the target of 60 by 2023.
Trusted digital identity, credentials and entitlements
We are developing a trusted ecosystem to make it easy for customers to verify their identity and store public and private sector digital credentials (certificates, qualifications, licences, entitlements, eligibility). This will enable customers to share entitlements and qualifications with potential employers and academia.
Improved connectivity and cyber security
The NSW connectivity strategy, coupled with the efforts of the Regional Digital Connectivity Program, will boost regional internet services by delivering faster and more reliable services, providing more customer choice in regional NSW.
We are safeguarding our communities by investing $315 million in cyber security uplift and we are introducing more services designed to support victims of identity theft.
Our strategic objectives are
Design services based on customer journeys
Government services are inclusive and accessible to everyone
Strengthening transparency and trust
Support citizens and business particularly during hardship
Related initiatives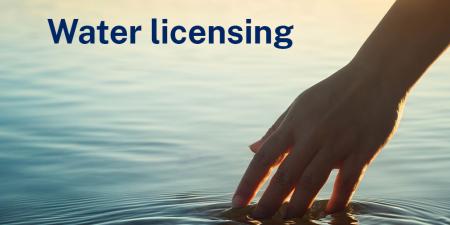 The water licensing improvement program will simplify processes, policies and ICT systems to deliver a better experience for NSW water users.
east
With the NSW Education Wallet students will plan and implement employment and education pathways that suit them.
east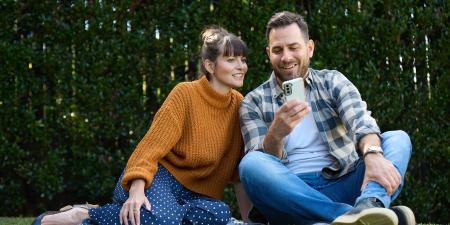 We're working hard to deliver a convenient, secure, and private digital identity solution for our customers across NSW.
east